In today's rapidly evolving retail landscape, adopting new technologies has become essential to stay competitive. The rise of e-commerce has changed consumer behavior, with shoppers looking for personalized experiences that bridge the gap between online and in-store shopping. In response to this, retailers are turning to innovative solutions, such as virtual reality (VR), augmented reality (AR), and virtual try-on (VTO), to enhance the shopping experience and drive sales. This article will explore how these technologies work, their impact on consumer trends, and how retailers can achieve the best virtual experience.
Virtual Reality (VR), Augmented Reality (AR), Virtual Try-On (VTO) – How Do They Work?
The adoption of new technologies in the retail sector, such as VR, AR, and VTO, is helping to drive sales and reassure consumers when shopping online and in-store.
In the past decade, there has been a massive boom in the e-commerce industry; an unforeseen side effect of this growth is the vast increase in returns. Consumers now deliberately purchase several of the same items in different sizes and colors while using their bedrooms as fitting rooms. As a result, shoppers are sending tonnes of items of clothing back unnecessarily every year, which has a detrimental impact on the environment. To resolve this challenge, we provide VTO technology to enhance the shopping experience by allowing fashion retailers of all sizes to offer virtual fitting-room solutions.
Our patented PICTOFiT technology uses a unique combination of Artificial Intelligence (AI), photogrammetry, and image-based rendering to automate the conversion of conventional fashion product images into AR assets within minutes. PICTOFiT prevents consumers from over-ordering by enabling them to create avatars of themselves with true-to-life body measurements.
Accelerated by the pandemic and the retail changes that came with it, more and more companies are now implementing consumer engagement technologies like VR and AR. We at Reactive Reality have many projects aimed at helping brands and retailers present their collections at virtual fashion shows, virtual shopping malls, or directly on e-commerce stores.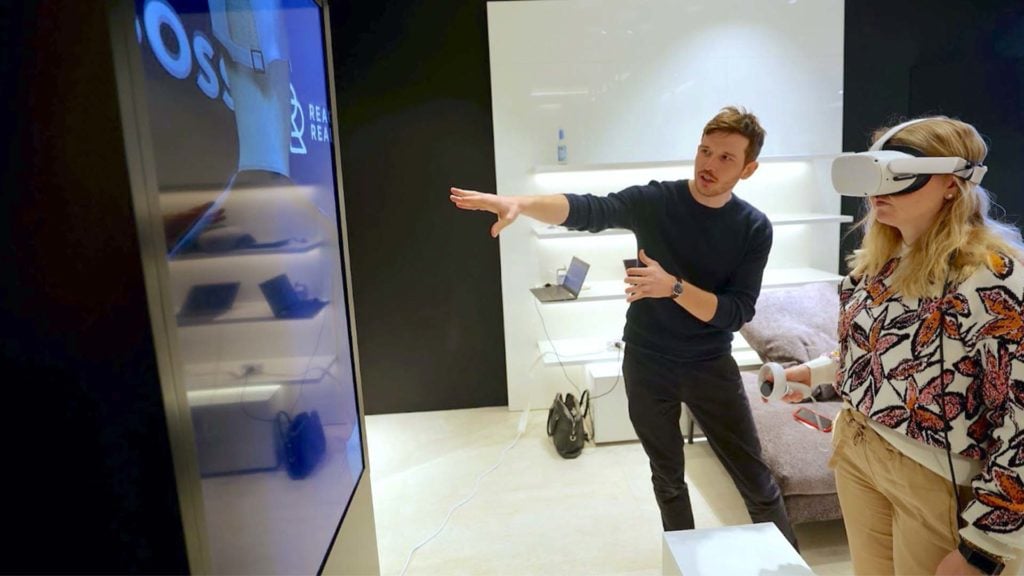 How Is This Affecting Consumer Trends?
It is clear that the traditional retail model will not be making a comeback. With this, brick-and-mortar stores need to find new ways to attract consumers. Online shopping has delivered significant benefits to consumers in terms of cost and convenience. With an increasing desire for personalization when shopping both online and in-store, many shoppers are reluctant to switch back.
We believe that brick-and-mortar stores should be centered entirely around customer experience. The traditional model of processing orders and purchases is archaic and does not consider individual consumer needs, engagement, or the need to increase brand loyalty. By creating omnichannel options, shopping can feel like less of a task but rather a customizable experience with the realistic feel of a personal shopper in your pocket.
Consumers vary in their retail behavior. They like mixing and matching clothes and accessories and seeing how pieces go together. This is a crucial sales driver before consumers can even try on an item. To improve shoppers' omnichannel experience, retailers need to implement AR, allowing, for example, in-store customers to view & try on clothes on their own, personal avatars – even garments that are not currently available in-store. Shoppers can then leave the store with their own online sign-in credentials, where their avatar's activity from the store would be captured, allowing them to take the shopping experience back home.
Acknowledging the ever-changing nature of consumer behavior, our VTO technology, PICTOFiT, streamlines the user experience by giving considerate options to drive consumers toward what they want through a unique virtual experience.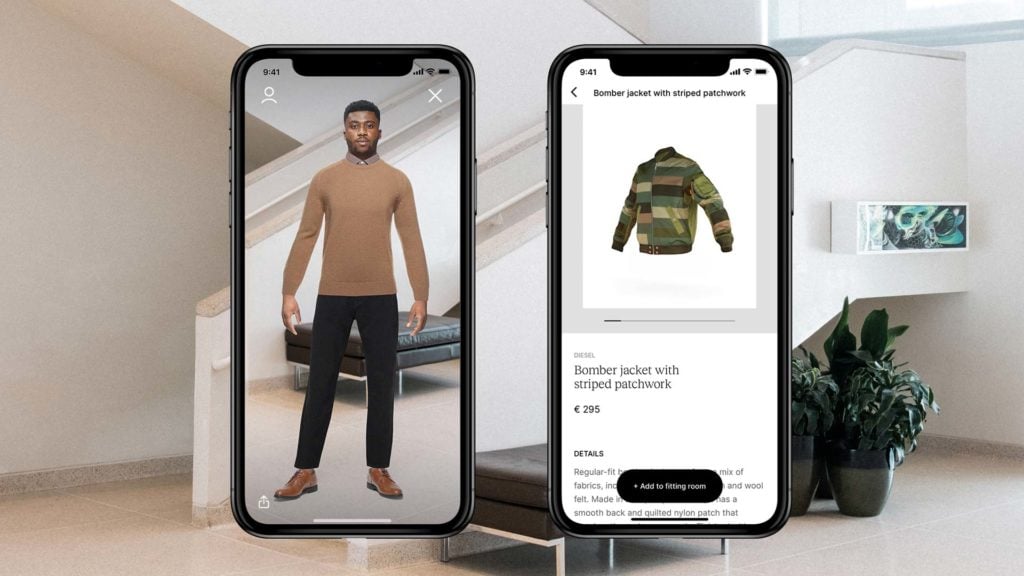 Achieving the Best Virtual Experience?
Interactive and fun — Few technology providers realize that any technology is only as valuable as its ability to be adopted by users. Make it useful, interactive, and fun for them, and they will come back and spend more.
Frictionless — E-commerce experiences should not distract shoppers from making purchases. They should facilitate the process by providing value to the shopper.
Seamless — Not all AR/VR technologies work together seamlessly. They may be compatible but have different visual styles, leading to incoherent results.
Scalable — E-commerce solutions need to be scalable. Shoppers only benefit from the technology if many products are available for viewing within the virtual try-on fitting room.
Photo-Realistic — AR/VR assets, such as avatars of shoppers and virtual representations of products, need to be photo-realistic. People are particularly sensitive to inaccuracies in their own depiction. Product visuals need to be realistic to enable users to shop with confidence.