We opened an office in Silicon Valley to accelerate the adoption of our breakthrough AR technology on global technology platforms.
With demand from online clothing retailers for the PICTOFiT AR engine surging, Reactive Reality plots expansion into e-commerce, gaming and entertainment, and health and lifestyle technology
New Silicon Valley hub means Reactive Reality can scale up its technical support for North American customers integrating PICTOFiT technology into their online infrastructure
GRAZ, AUSTRIA – 10 AUGUST 2020 – Augmented reality pioneer Reactive Reality today opened a Silicon Valley office, its first base in North America, kickstarting a drive to bring its breakthrough augmented reality (AR) 3D modeling technology to users of the world's biggest online entertainment, information and personal technology platforms.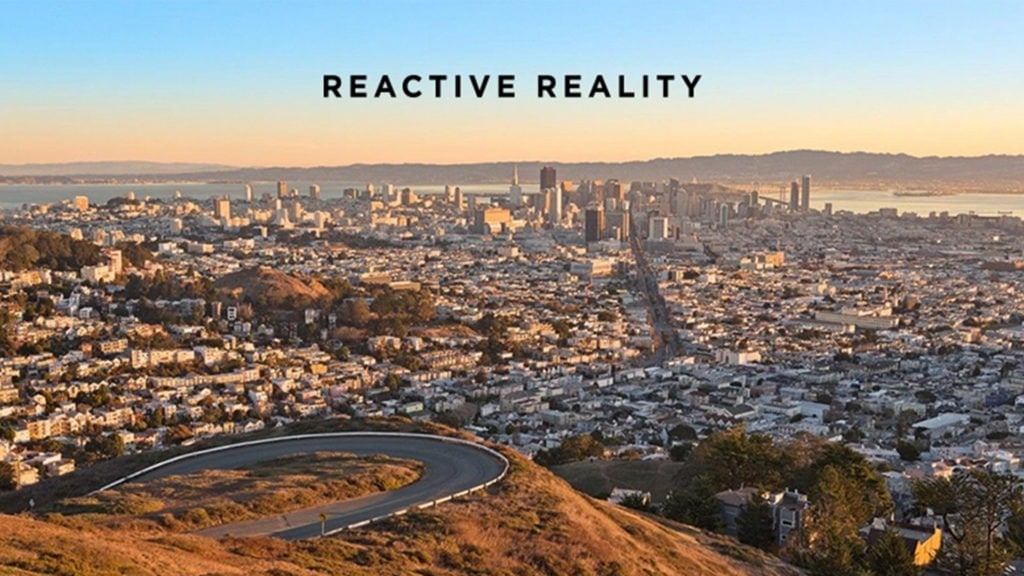 The California office in Milpitas will be a hub for Reactive Reality's engagements with customers and technology partners. It will house an application center for demonstrating the latest capabilities of its PICTOFiT AR engine. It will also accommodate Reactive Reality's US engineering lab, from where it will support the integration of the PICTOFiT engine into customers' and partners' online infrastructure.
Stefan Hauswiesner, CEO of Reactive Reality, says: 'Global technology companies have realized that Reactive Reality's technology offers the best way to create 3D models of the real world, such as photo-realistic avatars.
'Our new Silicon Valley base means that we can engage with customers more easily. It will speed up our efforts to integrate PICTOFiT into new applications such as video games, e-commerce platforms, and personal health and lifestyle apps. In Silicon Valley, we can be in the middle of the industry's conversations about the implementation of AR in these applications.'
Reactive Reality's business development efforts in North America will be led from the Milpitas office by Christopher Wolf, Sales and Field Application Manager, who has been recruited from sensor technology manufacturer ams AG. Mr Wolf brings with him long experience in helping engineers at global technology companies such as Apple to implement innovative technology into consumer and industrial devices. He will report to Giovanni Chiappano, Reactive Reality's Vice-President of Sales and Applications based in its office in Milan, Italy. Reactive Reality's North American sales representative, Meridian Technology, is also located in Silicon Valley.
BREAKTHROUGH AR TECHNOLOGY
The PICTOFiT AR engine creates photorealistic, ultra-accurate 3D models of people and objects. The PICTOFiT software development kit (SDK) allows customers to swiftly integrate its 3D modeling functionality into mobile apps and online infrastructure.
The PICTOFiT AR engine is being adopted at a fast pace by clothing retailers, which are using it to create virtual fitting rooms in which shoppers can try clothing before they buy on a millimeter-accurate 3D model of their own body. Early adopters of the technology have gained huge advantages from reducing the rate of return of unwanted items, and from increasing shoppers' confidence in their ability to select clothing options online.
Reactive Reality's PICTOFiT AR technology is based on a unique combination of photogrammetry and artificial intelligence (AI). It converts an array of 2D photos captured by any smartphone camera into a 3D representation compatible with industry-standard image rendering software.
Creating a 3D image involves walking around a person or object at a distance of 1m-3m using a smartphone to automatically capture several hundred frames in HD video mode in less than three minutes. The standard 2D image frames obtained are automatically uploaded to Reactive Reality's servers and transformed into a 3D image by AI algorithms. The 3D image is tagged with precise data, giving its dimensions, orientation, and special characteristics.
The PICTOFiT engine is easy to use. For e-commerce operations, it is scalable to product ranges of millions of stock-keeping units. Product photographers can take the HD videos in a matter of minutes with no special skills or hardware required.
Reactive Reality's PICTOFiT SDK is available now for integration into e-commerce websites and other online infrastructure.